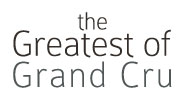 This featured cellar is a showcase of the Greatest of Grand Cru, amassed by a man in the technology industry located in the tri-state area. He had an appetite for great wines of the Côte-d'Or, procuring from only trusted sources upon release. We are proud to bring you pristine examples of DRC, Domaine Leroy, and Domaine Ponsot with incredible provenance.

All bottles were kept in his private home cellar. A Benchmark Cellar Professional was sent to the collector's home to personally inspect all bottles and cellar conditions. The wines were packed for safe temperature controlled transit back to Napa and will be ready to ship in early October. It is our delight to offer you this impeccable collection of rarities.

Take this opportunity to secure your favorite collectibles in pristine condition, with a Provenance Guarantee.
---