Benchmark Wines By
Billecart Salmon
There are no bottles in stock for this specific wine.
---
See other wines from Billecart Salmon
---
Would you like to receive an automatic notification when this wine is available again?

Log in to favorite this wine
---
Tasting Notes
JS94
An subtle nose with plenty of fine autolysis aromas of fresh bread and sweetly fragrant yeasty notes, plus some gentle spice and chalky notes. The palate unleashes beautiful wild strawberry fruit flavors, super fresh, fleshy and pure. Great balance and…
JH94
The currently available Brut Rose is based on the '09 vintage, with significant contributions from '08 and '07; 43% is chardonnay, 57% pinot noir and pinot meunier, with a light dosage of 7-8 g/l. It has a perfumed, red-fruits bouquet and a palate full…
---
Other wines you may like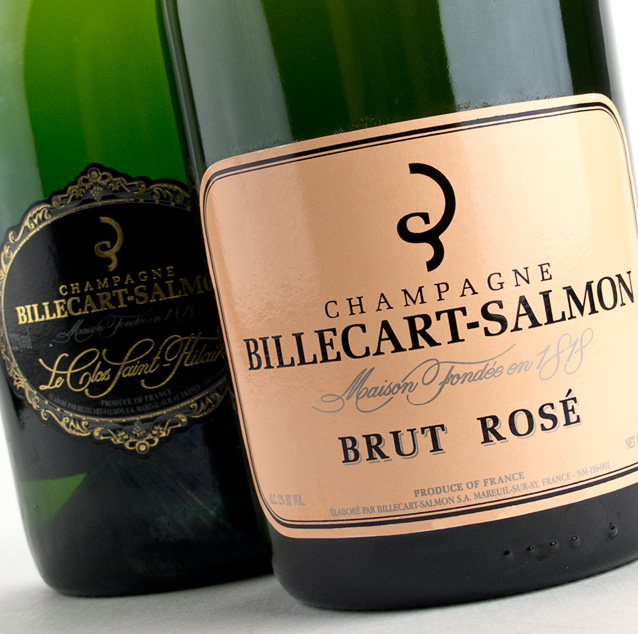 The Winery
Billecart-Salmon
Founded in 1818 by Nicolas François Billecart and his wife Elisabeth Salmon, this champagne house is one of the oldest operated family-ran entities in the region. Now in their seventh generation, quality has yet to take a dive and their growth has reached 30 hectares of vineyards, 4 of which are Grand Cru in the villages of Choully, Avize and Le Mesnil. They pride themselves on elegant and feminine Champagnes with a strong acidic backbone and subtle alcohol which are primarily due to the philosophy of early harvesting.
Rare Wines, Serious Collectors
As the #1 back-vintage retailer in the US, Benchmark Wine Group prides itself on being a trusted source for the greatest wines in the world. Their unparalleled market knowledge and exceptional service have come together to provide the most accessible cellar of rare and sought-after wines with a guarantee.