Benchmark Wines By
Domaine Ponsot
There are no bottles in stock for this specific wine.
---
See other wines from Domaine Ponsot
---
Would you like to receive an automatic notification when this wine is available again?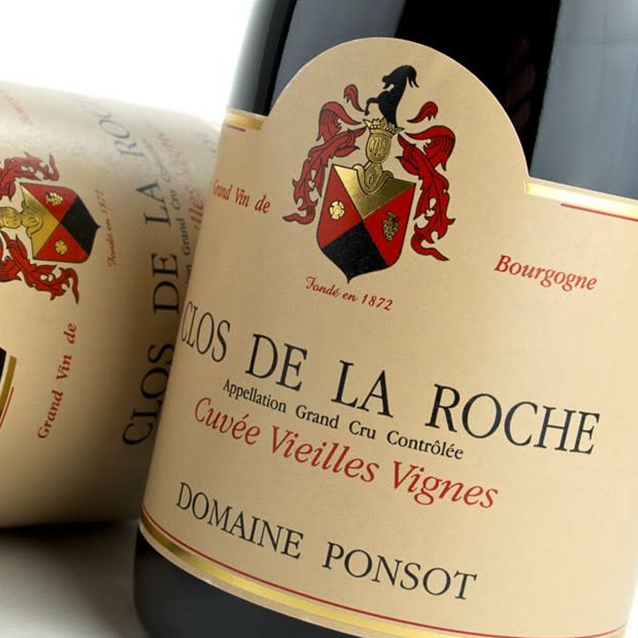 The Winery
Domaine Ponsot
Domaine Ponsot's history begins in 1872 when William Ponsot purchased a wine estate in Morey-Saint-Denis and set up his home there. His major parcels of land at that time were the Clos des Monts-Luisants and Clos de la Roche. His nephew and godson, Hippolyte Ponsot, took over the domaine in 1920, and in 1932 started bottling his entire harvest at the domaine, a rarity for the time. Eventually the estate was passed down to Hippolyte's son Jean-Marie, and later to Jean-Marie's children, Laurent and Rose-Marie. Today, Rose-Marie Ponsot is the sole director of the company, seconded by Alexandre Abel. Unfettered by the latest fashions, Domaine Ponsot has always sought to express the richness of Burgundy terroir through natural cultivation practices. Human intervention is limited and only applied the vines that need it. The family's long tradition of letting nature take the lead has produced vineyards that are in exceptional condition to this day.
Rare Wines, Serious Collectors
As the #1 back-vintage retailer in the US, Benchmark Wine Group prides itself on being a trusted source for the greatest wines in the world. Their unparalleled market knowledge and exceptional service have come together to provide the most accessible cellar of rare and sought-after wines with a guarantee.