Benchmark Wines By
Grand Puy Lacoste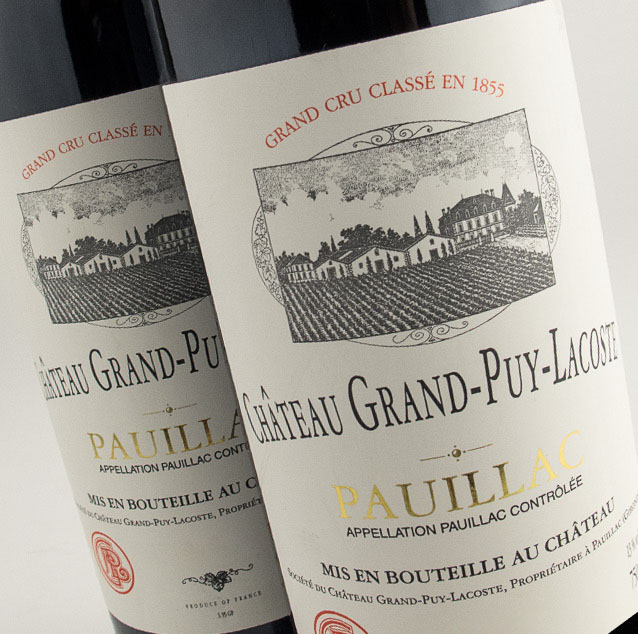 The Winery
Château Grand-Puy-Lacoste
"Wines are the expression of their terroir, their climate and their grapes, but they also carry the mark of those who made it."
- Château Grand-Puy-Lacoste Website
Located on a small hill above the village of Bages in Bordeaux, lies the Château Grand-Puy-Lacoste. The estate was classified as a fifth-growth in the 1855 Classification of the Medoc and its Cabernet Sauvignon-based grand vin is known for its velvety opulence. The winery makes a second label called Lacoste-Borie that is made from lots of its declassified fruit which is mostly Merlot. The soils are a classic mix of gravel of differing depths, mixed with sand and some clay, and allow excellent, much-needed drainage for the vines. After centuries of evolving ownership following the 1855 Classification of the Medoc, the estate landed in the hands of François-Xavier Borie who has guided the estates fortunes elegantly and successfully since 1978.
www.chateau-grand-puy-lacoste.com
Rare Wines, Serious Collectors
As the #1 back-vintage retailer in the US, Benchmark Wine Group prides itself on being a trusted source for the greatest wines in the world. Their unparalleled market knowledge and exceptional service have come together to provide the most accessible cellar of rare and sought-after wines with a guarantee.