Benchmark Wines By
Roty, Joseph
Show All
7 Bottles Available 2018

5 Bottles Available 2017

1 Bottle Available 2016

6 Bottles Available 2015

Original packaging available upon request

6 Bottles Available 2014

Original packaging available upon request

2 Bottles Available 2012

23 Bottles Available 2010

6 Bottles Available 2009

$499.00

5 Bottles Available 2008

$537.00

4 Bottles Available 2005

3 Bottles Available 2001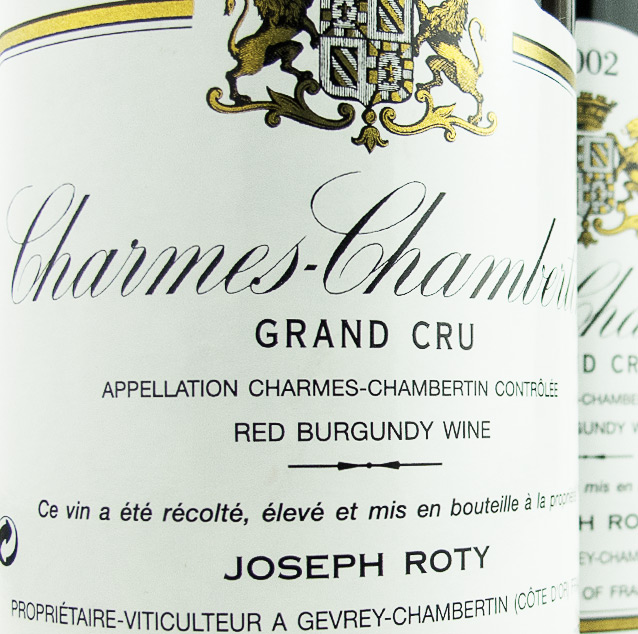 The Winery
Joseph Roty
Domaine Joseph Roty is one of the leading domaines in Burgundy and is owned and operated by the same family behind the respected Domaine Philippe Roty. The family has been producing wines in Gevrey-Chambertin since 1710 and their portfolio of Pinot Noir and Chardonnay made from their 30-acre vineyards are known to be some of the best in the Côte d'Or region of France. For a small grower, the domaine has one of the largest cult followings and has been producing wine since the time of Louis XIV. Although Joseph himself died in 2008, his son Philippe continued to operate the estate as well as his father's unique quality of keeping their winemaking techniques private. Sadly, Philippe passed away in 2015, but the family legacy lives on through their various, famed domaines.
Rare Wines, Serious Collectors
As the #1 back-vintage retailer in the US, Benchmark Wine Group prides itself on being a trusted source for the greatest wines in the world. Their unparalleled market knowledge and exceptional service have come together to provide the most accessible cellar of rare and sought-after wines with a guarantee.