Benchmark Wines By
Altesino
Show All
6 Bottles Available 2017

31 Bottles Available 2016

5 Bottles Available 2015

3 Bottles Available 2014

3 Bottles Available 2013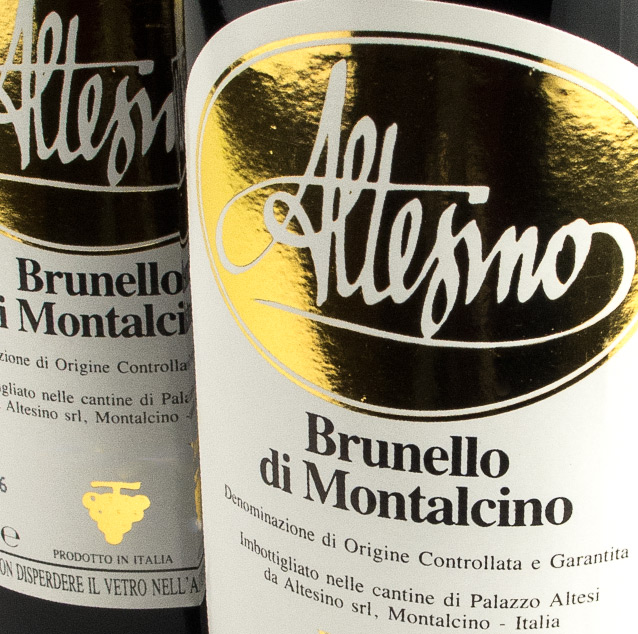 The Winery
Altesino
Located within the historic walls of Palazzo Altesi in the heart of Southern Tuscany, Altesino is a global leader in innovative winemaking focusing on Sangiovese. The prestigious Brunello di Montalcino producer's estate covers approximately 80 hectares. In 1975, they launched the introduction of the "Cru" in the Montalcino region and now have 44 hectares of vineyards sub-divided into "Crus" of Altesino— Castelnuovo dell'Abate, Macina, Pianezzine, and Montosoli. With its 1985 vintage, Altesino pioneered the concept of Brunello futures—wine purchased before its release.
Altesino takes pride in striving for nothing less than producing high quality wines during each stage of production. Aside from being a top producer of Brunello, their portfolio extends to modern wines including Alte d'Altesi, Palazzo Altesi and Rosso di Altesino.
Rare Wines, Serious Collectors
As the #1 back-vintage retailer in the US, Benchmark Wine Group prides itself on being a trusted source for the greatest wines in the world. Their unparalleled market knowledge and exceptional service have come together to provide the most accessible cellar of rare and sought-after wines with a guarantee.