Benchmark Wines By
Kongsgaard
Show All
4 Bottles Available 2019

8 Bottles Available 2018

8 Bottles Available 2017

18 Bottles Available 2014

6 Bottles Available 2012

7 Bottles Available 2011

20 Bottles Available 2010

9 Bottles Available 2009

1 Bottle Available 2007

4 Bottles Available 2006

2 Bottles Available 2005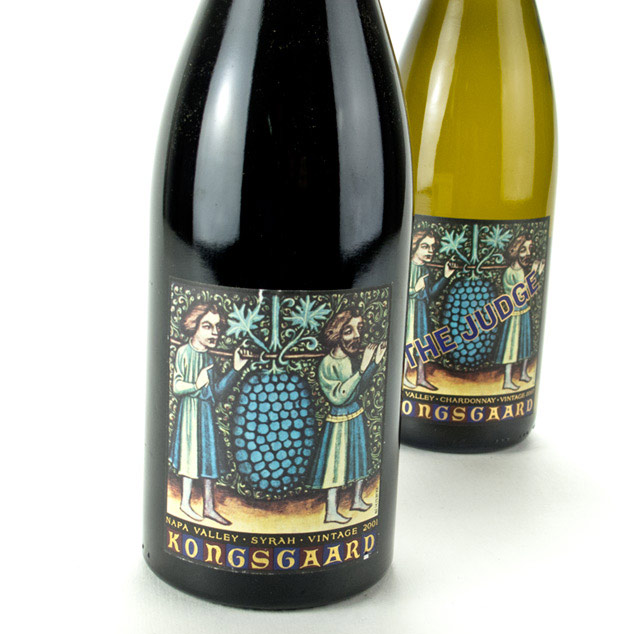 The Winery
Kongsgaard
"John Kongsgaard is in search of the Holy Grail and these are the most interesting, naturally made wines one will find on Planet Earth."
-Robert Parker
As a fifth-generation Napa native, winemaker and proprietor John Kongsgaard understand how to make highly renowned wines. Having previously made wine for estates such as Newton, Luna, and Arietta, John's resume is just one of the many aspects of Kongsgaard Wine's success. The wines have received numerous accolades from critics, including 100 point score from Robert Parker for the 2013 vintage of The Judge Chardonnay. Their 150-acre Atlas Peak estate allows Kongsgaard to get their grapes from one of the three highest vineyards in all of Napa Country. This elevation not only allows for captivating views but also cool-climate, European-style wines that are compelling for every occasion.
Rare Wines, Serious Collectors
As the #1 back-vintage retailer in the US, Benchmark Wine Group prides itself on being a trusted source for the greatest wines in the world. Their unparalleled market knowledge and exceptional service have come together to provide the most accessible cellar of rare and sought-after wines with a guarantee.