Benchmark Wines By
Sassicaia
Show All
6 Bottles Available 2011

5 Bottles Available 2009

3 Bottles Available 1990

3 Bottles Available 1987

8 Bottles Available 1985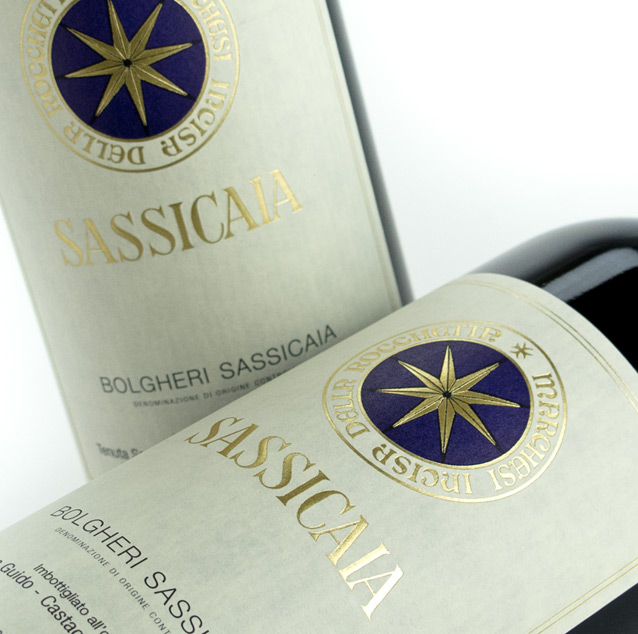 The Winery
Sassicaia
Since the experimental winemaking session in the 1940s that created world renowned Sassicaia, Tenuta San Guido has consistently gone above and beyond Italian wine law requirements. Made from predominately Cabernet Sauvignon, the production of this wine caused quite the stir due to the lack of traditional Tuscan and Piedmont grapes such as Sangiovese and Nebbiolo. Founder Marchese Mario Incisa della Rocchetta created the wine as Italy's version of Bordeaux when he noticed similar gravelly terrain in Maremma as there was in the Graves region of Bordeaux. It was not until about 1960s when the producer quickly gained fame and today is still generating some of the most sought-after bottles in Italy.
Vintages to look out for: 1985, 1988, 1996, 2001, 2006, 2008, 2009, 2010.
Rare Wines, Serious Collectors
As the #1 back-vintage retailer in the US, Benchmark Wine Group prides itself on being a trusted source for the greatest wines in the world. Their unparalleled market knowledge and exceptional service have come together to provide the most accessible cellar of rare and sought-after wines with a guarantee.